This is Tooltip!
Benefits of Roof Maintenance
This is Tooltip!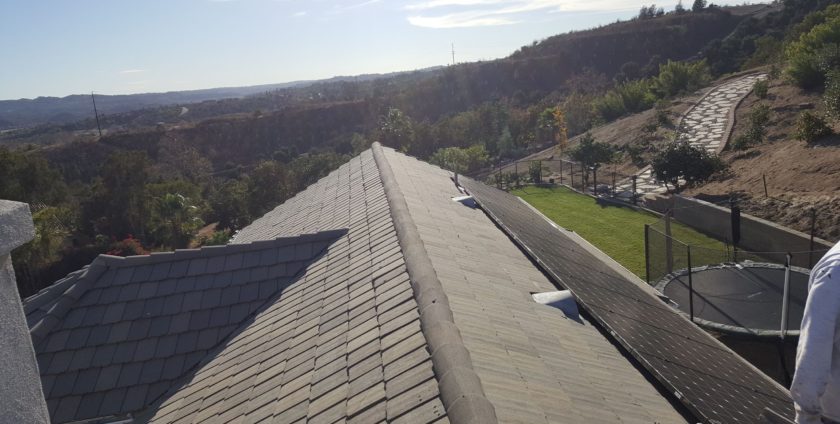 This is Tooltip!
Over years of sun, wind, and rain a roof can benefit greatly from a little maintenance. Not only does this address small issues now, maintenance now may prevent you from having to call a roofer sooner rather than later to repair or even replace areas of the roof. Our roof maintenance includes removing debris from roof, valleys, and gutters. Inspecting and repairing seals on joints, drains, solar, and flashings. A visual inspection of the roof and roof deck is performed by a qualified technician.
A slipped tile could cause the underlayment to wear at a much faster rate. Loose or missing flashings allow water to reach areas that could lead to leaks with heavy rain. Even worse if a leak might not be visible from the inside but could be leaving the wood sheeting damp, leading to dry rot. If we come across dry rot on a roof, we have to replace it. The costs of unexpected dry rot can add up, all of which could be avoided with regular roof maintenance. If you wait till it rains and you have a major leak to call a roofer to fix your roof, you might have trouble getting someone out in time. Damage from previous rains might have already started to accumulate.
If you call Level 1 Roofing for your roof, we include roof maintenance on regular repairs. Owners typically point to this as one of the many reasons they went with Level 1 Roofing over any other roofing company.
Call 916-258-7393 or shoot us an email to [email protected]