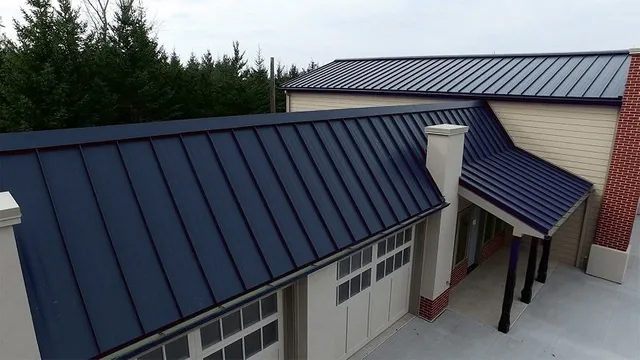 Level 1 Roofing Lays the Metal
Metal Roofing is Dependable.
The Most Valuable and Reliable Roof
In nearly every aspect (aesthetics, value, maintenance, and installation) metal roofing is one of the best options. A variety of colors, slopes, and styles are possible including decorative finishes to fit your building.
Durable Against Extreme Rain and Heat
Manufacturers such as MBCI preform 3rd party tests to make sure their metal roofing meets and exceeds code for performance, strength, water penetration and wind ratings. You can't go wrong with a Level 1 Roofing, Inc Metal Roof. Not all California roofers can install metal roofing.
Over 60 Years of Lifetime on Metal Roofs
Have peace of mind with a professional contractor installation Warranty. Level 1 Roofing, Inc offers a variety of transferable Labor and Material Warranties so you know you are covered. Contact Us for more info.
NO Obligation - FREE Estimate