Quality installers of tile roofing with unmatched style & warranty options.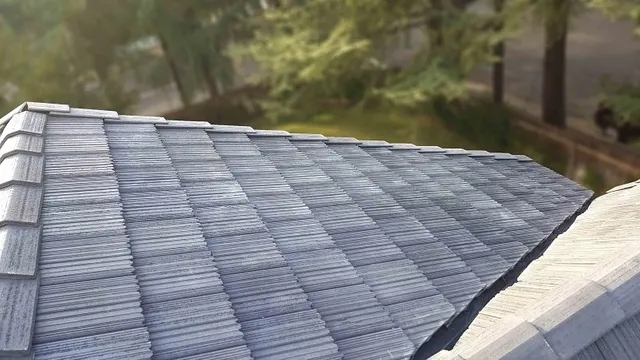 Tile Roofs – New, Replacements Or Repairs
Tile Roofing is an extremely popular choice around us here in the state of California. It takes a lot of experience and knowledge for a roofer to be able to work efficiently on tile roofs. Luckily, through our extensive hiring and training process, we have found and continue to find the best roofers working in the industry. Not any roofer or installer can properly take on a tile roof. Even then the differences in technique and workflow for a new house with tile is different from replacing an old tile roof with a new tile roof. Repairs pose difficulties in that leaks can be hard to pinpoint if you have not been experienced on hundreds if not thousands of different tile roofing projects.
Clay may look similar to dyed concrete but the differences can add up for some homeowners. Clay tiles are more durable compared to concrete. A properly installed clay roof can last over 100 years. Meanwhile, concrete tile is usually expected by manufacturers to last around 50 years. (The underlayment will need to be replaced well before the tiles). Clay tile also age much better in regards to color. Concrete tiles start to fade after a few years, clay tiles will hold their color for much longer. This aspect of clay tiles helps to add back significant value if the owners want to sell the home down the line. The benefits of installing a clay tile roof on your home does come at a higher cost. A clay tile roof will be more expensive than the majority of roofs you could put on your home. Only real slate tile and some specialty metal roofs will carry a larger price tag.
Paseo Barcelona – Flat concrete tile roofing on this home. Due to its more cost effective price, concrete tiles are one of the most commonly installed in California. The way concrete is formed and colored allows for a large variety in color and shapes. Flat, S-Tile, low profile, smooth and more. The concrete base of the tiles means they are very durable. The tiles will easily outlast the waterproofing underlayment. The tiles can break if walked on improperly, due to inclement weather, or when stricken by debris or falling objects.
Lightweight Concrete Tile
For homes and structures that were not originally designed to handle the load regular weight tiles  ( around 10 to 12 pounds an sq. ft.) , there are lightweight tiles ( around 5 to 8 pounds a sq. ft. ). These types of tiles are made by various tile manufacturers to allow the installation of a tile roof on a wider range of homes. Often times homes that originally had asphalt or comp shingles installed were not made up to the standards required for the weight of tile regular tile roofs.
If one would prefer a standard weight tile to be installed, you can hire a structural engineer to come visit the property to either sign off on the extra load or if it requires additional support be installed before installing a new tile roof. The strength and durability suffer on lightweight tile due to the need to reduce the weight. Many local roofers will not work on lightweight tile. Level 1 Roofing does work with lightweight tile roofing but we do not recommend going this route unless necessary. Some cities or HOA's require homes to have a tile roof and lightweight tile or metal tile may be the only options.
For homeowners who prefer the unique and elegant look of natural stone while having excellent durability, installing a slate tile roof is as good as it gets. A natural slate tile is more commonly seen on Colonial, Tudor, and Victorian style homes but can look at home on a contemporary house's roof.
Slate is a timeless look for a home and is the "Top Shelf" of pitched roofing materials. The price of raw materials for a slate roof themselves can cost more than most roofs. Level 1 Roofing, Inc has a team of roofers at each location that are versed in this style of roofing installation. If you are interesting in getting a quote to give us a call or drop us a line either on the fillable form or to our email slate@level1roofing.com
Often overlooked, tiles can be formed and fabricated out of many types of metals and in various colors. The durability of metal is very high. Not prone to cracking or breaking like many other types of tile roofing type. Many roofing companies tend not to bring up metal tile roof either because they forget or don't have the crews. If you are looking for a local roofer to give you an estimate for metal tile roofing give us a call or send us an email to metaltile@level1roofing.com with your name, phone number and address and we will give you a free quote.
NO Obligation - FREE Estimate