Professional tile roof installer for your commercial properties.
Tile roofs on commercial/business fronts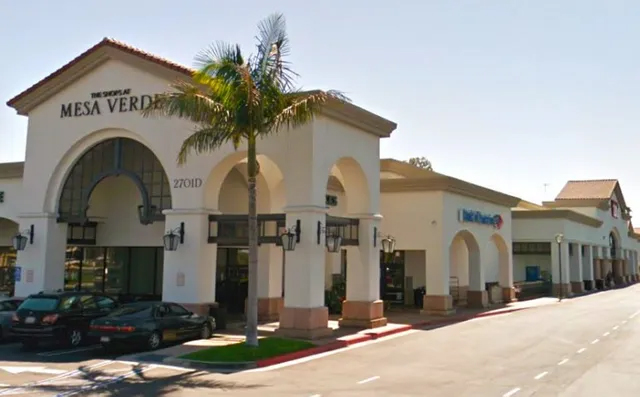 There is a trend of having areas of pitched tile roof on commercial property. It can give an office park or business plaza a more welcoming and inviting look. A tile roof with a standard 15 or 30 pound felt will only last 10 to 20 years. At that point, new underlayment will be necessary. 
Depending on the type, the existing tile may be reused if the owners prefer. Otherwise, we can give the roof a fresh new look with brand new tile. Level 1 Roofing has dedicated crews for tile roofing installations. Most roofers do not have the experience to properly install a tile roof. The detail on a tile roof takes a steady hand and patience to do correctly.
We can work with your schedule to minimize disruptions to business operations. For example, a recent apartment complex had sections of roof slopes directly over areas of tenant parking. Level 1 Roofing coordinated with the management to post advance notices to avoid any possible debris impacting the vehicles.
New Construction Commercial Tile Roofing
Have plans for a new construction project you would a complete roofing bid on? All it takes is a quick email with the plans and some project information (timeline, types of materials or special color requests) to commercialbids@level1roofing.com
Incorporating Tile Roofing with a Low-slope Roof
We often bid and install roofing on projects where sloped sections of tile roof meet and tie in to low or flat roofing. Some other roofers may not be able to do a roof like this correctly. Our crews do this often and know what the best practices are for waterproofing the entire roof, including the details where two roofing systems meet.
The great low cost and variety of colors and shapes make concrete tiles a very commonly used roof for commercial buildings. Flat, S-Tile, low profile, smooth and more. The concrete base of the tiles means they are very durable. More often than not, the underlayment beneath the tile is what needs replacement.
If you are looking for that signature tile roofing look on your property, concrete tiles are a solid and durable alternative to a more premium clay tile. As a certified and approved contractor for Eagle Roofing and Boral Roofing Tiles we can offer great warranties on concrete tiles.
Lightweight Concrete Tile
Less common on new commercial roofing projects as structural requirements for tile are usually planned and accounted for before plans are finalized. Lightweight tiles are almost only used when the structure of the building is not rated for the higher weight of clay or concrete tiles. This usually only happens when replacing a shingle roof and reroofing with tile or a remodel/retrofit. If a property owner wants a heavier standard weight tile, they will need to hire a structural engineer sign off or add support for the additional weight.
The strength and durability suffer on lightweight tile due to the need to reduce the weight. Many local roofers will not work on lightweight tile. Level 1 Roofing does install lightweight tile roofing but we do not recommend going this route unless necessary. Some cities may require buildings to have a tile roof in order to match the aesthetic, such as areas of Santa Barbara. Lightweight tile or metal tile may be the only options to accommodate the code/guidelines.
For those people who want to go the extra mile and install natural slate tile on a commercial roofing project, Level 1 Roofing provides professional and quality installation of slate tile. The elegant facade of the natural stone is durable, installing a slate tile roof is as good as it gets. A natural slate tile is more commonly seen on Colonial, Tudor, and Victorian style building but can be adapted into countless styles.
Slate is a timeless look for a home and is the "Top Shelf" of pitched roofing materials. The price of raw materials for a slate roof themselves can cost more than most roofs. Level 1 Roofing, Inc has a team of roofers at each location that are versed in this style of roofing installation. If you are interesting in getting a quote to give us a call or drop us a line either on the fillable form or to our email slate@level1roofing.com
Often overlooked, tiles can be formed and fabricated out of many types of metals and in various colors. The durability of metal is very high. Not prone to cracking or breaking like many other types of tile roofing type. Many roofing companies tend not to bring up metal tile roof either because they forget or don't have the crews. If you are looking for a local roofer to give you an estimate for metal tile roofing give us a call or send us an email to metaltile@level1roofing.com with your name, phone number and address and we will give you a free quote.
NO Obligation - FREE Estimate