Top-Rated Residential Roofing Contractor
Level 1 Roofing, Inc. is the leading Roof Contractor for Roof Construction, Re-Roofs, Coatings, Install, Maintenance, Leaks, Repairs.
Contact us today for a NO Obligation – FREE Estimate.
Why We are the best residential roofers
Hundreds of happy customers, throughout California, have reviewed our roofing services expressing the satisfaction we provide our customers.
Out of our Loomis Office, we have worked on roofs in Sacramento, Roseville, Lincoln, Rancho Cordova, Citrus Heights, Granite Bay, Auburn, Grass Valley, Folsom, Rio Linda, and more.
Fast and easy financing available with nothing out of pocket. Pre-qualify in just 60 seconds on our website without affecting your credit score.
Get peace of mind with our lifetime warranties on all products and installations. Ask about our warranty options for your home or business.
Residential Roof Certifications
Residential Roofing Services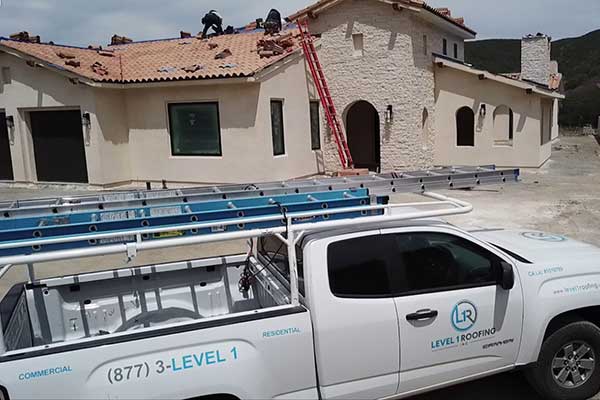 Damage to your commercial or residential roof doesn't necessarily mean it needs to be replaced. Our roof repair experts will work with you to repair your roof damage without impacting your schedule or budget.
Flat roof leaks? We can patch your flat roof and prevent further water damage, for a fraction of the cost of a flat roof replacement. Next time you notice damage to your roof, give us a call for a consultation. We can save you money with professional repair services.
Residential Success Stories
Roof Replacement with GAF Grand Sequoia Shingles in Elsinore, CA
Level 1 Roofing reroofed this home off of the 15 Freeway. We replaced the old faulty tile roof with a new designer shingle. Not only is the color and style on this roof great it also offers excellent protection. It comes with a limited lifetime warranty. The last roof you will buy for your home. Even if you sell or give the house to your children, the warranty will transfer for free for the first 20 years. A timeless durable shingle with style.
"We noticed a small leak in our garage roof recently and Kevin was quick to respond, inspect and give us the info we needed to watch for. So far, no work needed, but I know who I'll call when it's time! Greatly appreciate his honesty and integrity."
"We just had our roof redone by Level 1 Roofing. As yelpers say, they are as good as they come. I was very pleased with their professionalism and their great work done with our property. We had a schedule that they did a great job keeping up with and they finished on time. This was despite all the rain we had during the process. I would recommend them to family and friends."
NO Obligation - FREE Estimate