Common Issues with Flat Roofs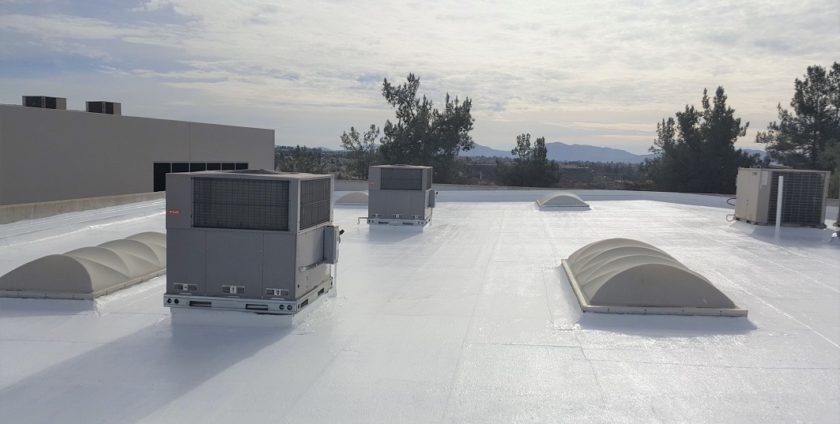 Flat or low-slope roofs can be a great solution for business and homeowners. They may develop some unique problems that stem either from faulty building design, poor material choices, unskilled laborers.
If your roof has ponding water (areas of the roof where water will sit 48 or more hours), you will be limited in the choice of material that can withstand ponding. A single-ply membrane like TPO or PVC can handle these circumstances. Another option if you already have a structurally sound but failing roof, is silicone coating. Even if you have a well maintained built-up roof, obstructed roof drains could lead to water staying on the roof and possibly ponding. The seals on drains and other roof penetrations are likely in a much shorter time than the field. Mastic on these areas is especially vulnerable in California, the sun dries and makes the mastic brittle. Any shift in the ground or small earthquake may leave you with a substantial leak to deal with.
One of the reasons we love installing silicone is how durable it is in these conditions. A flexible solid that will last 25 years plus when installed correctly.
Contact us if you have any questions 916-258-7393 or shoot us an email to info@level1roofing.com
Level 1 Roofing, Inc Difference:
Commitment to Quality and Value
Ready to Repair Every Type of Commercial Roof
Friendly Staff and Experienced Technicians
No Obligation Estimates
Fully Licensed and Insured in California