This is Tooltip!
Commercial Roofing Restoration in Temecula, CA – Silicone Coating on Warehouse
This is Tooltip!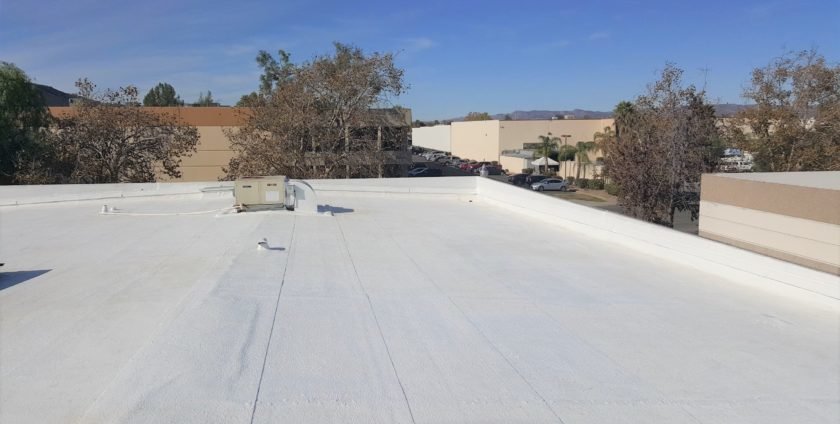 This is Tooltip!
On this particular commercial roofing Temecula, CA warehouse project, Level 1 Roofing proposed two different bids for the building owners. The building size, shape, layout, and condition of the previous roof made this an excellent candidate for restoration with GE Enduris silicone coating. The other option proposed was a single-ply TPO roof. TPO is also a great option and pretty much the standard for new construction projects but also has a little bit higher price tag when compared to using a high-quality silicone coating. Many of the skylights in place on the building were in bad condition and contributed to the problems with the leaks. We included removing and installing new skylights in our agreement.
The end result is a quality roof that is in as good if not better condition then when it was built. Now, this local Temecula business has a great roof with a 20-year warranty backed by General Electric. Serving not just the residents of Temecula and the rest of the Inland Empire and beyond by shipping their products across the country.
If you have any questions for us or want a free quote for your project, give us a call at (877)3LEVEL-1 or send us an email at [email protected]