This is Tooltip!
Oberlin Drive Office Park in San Diego: Silicone Roof Restoration
This is Tooltip!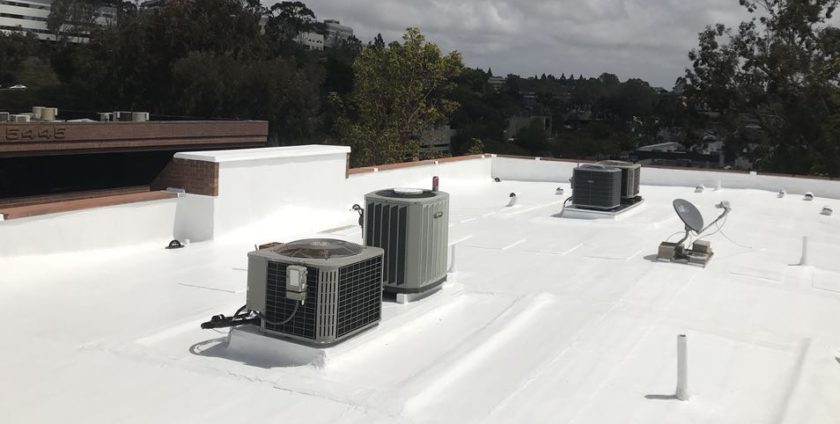 This is Tooltip!
This office park building in Northern San Diego off Oberlin Dr had a roof that reached the end of its life and started to develop leaks. After discussing the options with building owners and management we moved forward with a silicone coating roof restoration. A 15 Year Material and 7 Year Labor Warranty is provided by Level 1 Roofing and Tropical, the product manufacturer.
ROOF COATING process overview.
– Remove all loose debris and granules from the roof and haul away.
– Wash entire roof with power washer of over 3,500 psi and let dry.
– Supply and install premium silicone multi-purpose mastic at all penetrations, drains, corners, open seams and at any repairs made prior to
coating.
If you have any roof projects, questions or want a free quote, give us a call at 916-258-7393 or send us an email at [email protected]