This is Tooltip!
Spring Valley Shopping Center Roof Restoration
This is Tooltip!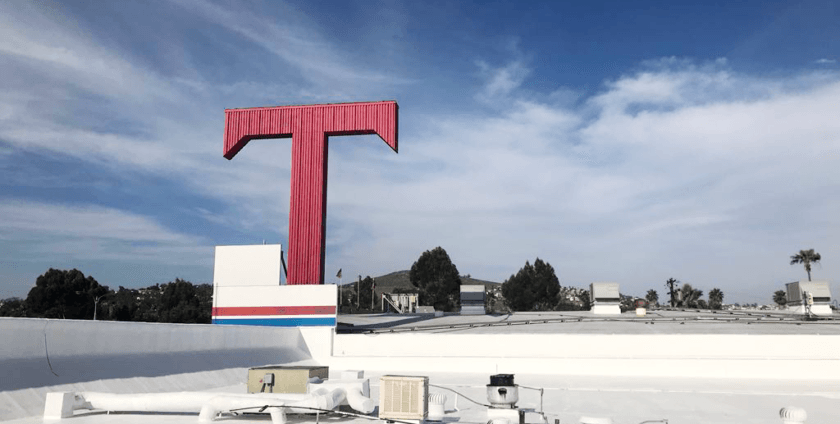 This is Tooltip!
Initially, the owner of this large multi-business commercial shopping center was interested in a single-ply TPO roof system. After visiting the roof we proposed 2 bids, TPO, and roof restoration using high solids silicone coating.
The advantages of our premium silicone roofing system made the choice easy. Not having to remove the previous roof means little to disturbance to business operations. As well as a large number of vents, ac units and wires would make TPO much more labor-intensive. Commercial roofs in San Diego also need to be title 24 compliant. Level 1 Roofing is proud to offer a variety of energy-efficient roofing options. Silicone Coating is one of the highest-rated in reflectivity and heat emittance, far surpassing the baseline regulations for energy star and title 24 compliance.
ROOF COATING process overview.
– Remove all loose debris and granules from the roof and haul away.
– Wash the entire roof with a power washer of over 3,500 psi and let dry.
– Supply and install premium silicone multi-purpose mastic at all penetrations, drains, corners, open seams and at any repairs made prior to
coating.
If you have any questions for us or want a free quote for your project, give us a call at 916-258-7393 or send us an email at [email protected]