This is Tooltip!
The Barn at Wildomar – Silicone Coating
This is Tooltip!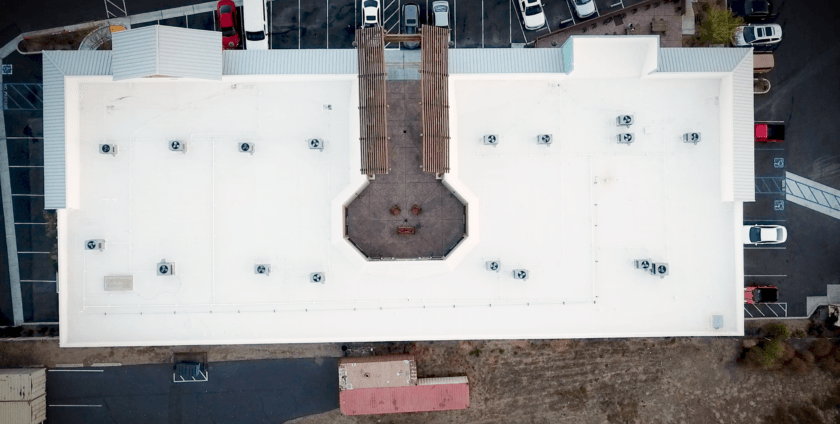 This is Tooltip!
Level 1 Roofing was tasked with a two-building, commercial roof restoration project. Located on Clinton Keith Road, Wildomar, CA 92595, right near the 15 freeway. The owners/management of the buildings agreed to restore the leaky roofs with GE Enduris High Solids Silicone.
Once the contract was inked, Level 1 Roofing professionals went to work prepping the roofs by pressuring washing the surface for maximum adhesion. Followed by sealing penetrations (drains, HVAC, vents, pipes) on the roofs with GE Seam Sealant. The final step is applying the one coat GE Silicone system to the roof, in this case with 18-inch rollers and brushes.
The final result is two beautiful white sealed roofs with a 20-year warranty.