This is Tooltip!
Pico Rivera Roof Replacement of Garage with Hickory Shingles
This is Tooltip!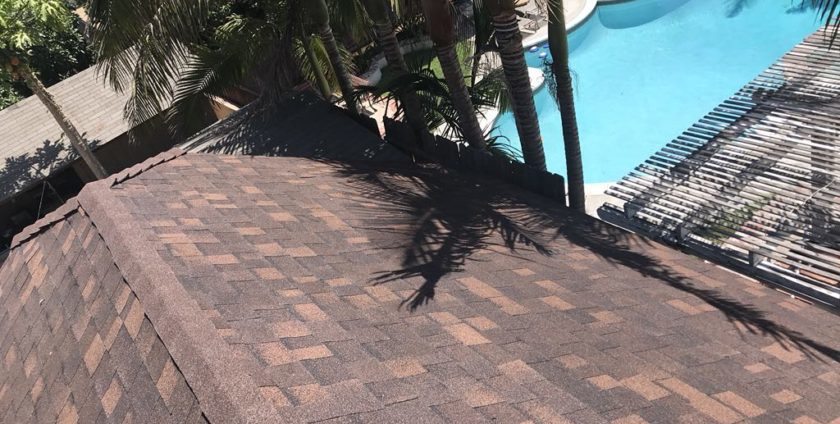 This is Tooltip!
The pitched roofing on this garage in Pico Rivera was due for a roof replacement. Level 1 Roofing was hired to do this smaller replacement due to its difficulties. The small one way streets in the neighborhood make it difficult to deliver roofing material in big trucks as well as the narrow property lots.
Even with these challenges, Level 1 Roofing was able to complete this section in just a few hours thanks to our skilled team. In and out, new roof with lifetime shingles. That is just one reason why Level 1 Roofing has near universal praise and reviews from customers on several apps and websites. From Yelp to Google to Facebook to Houzz and more. We make sure every roofing project is a breeze for our clients if there is a potential issue we are quick to address and prevent or solve anything that could be a headache for a homeowner or property owners. Experience in many types of roofing allows us to know where and how to shape our services. Sometimes unpreventable situations may occur, it is just the way the world works. In a case like this, we make sure we have clear lines of communication with the customer so they are informed and do not feel like they are in the dark.
Level 1 Roofing strives that every client or homeowner knows that we want your roof to be the absolute best on your block. Roof replacements are an area where we really get to make a house feel new again and give it the protection it needs for several decades. We focus on being the best at one thing, roofing.
If you want a roof from a local roofer that cares, give us a call at 916-258-7393 for a free quote or send us an email at [email protected]