This is Tooltip!
Roof Replacement on a South Los Angeles home remodel with GAF Charcoal Grand Sequoia
This is Tooltip!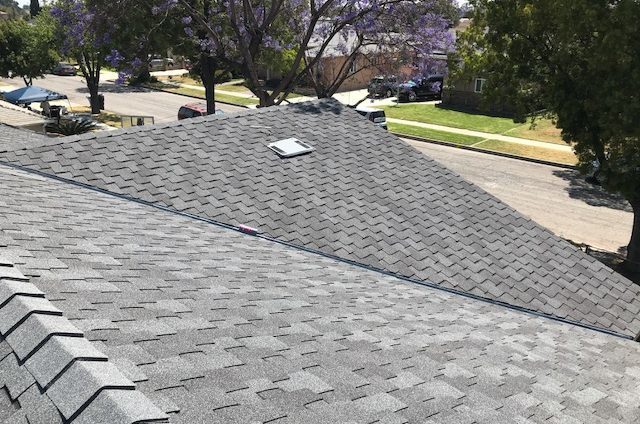 This is Tooltip!
The owners of this home in south Los Angeles decided to remodel much of the interior and exterior of their home. After considering the age of the previous roof and the issues it had a roof replacement was the obvious move. A premium Grand Sequoia GAF shingle was chosen. The charcoal color offered by GAF is one of the only "dark" colors that are available in much of California due to Title 24 regulations.
A full GAF system was installed as the roof replacement on this home. The Grand Sequoia shingles, the Ridglass along the ridges, Prostart starter strip and premium synthetic GAF tiger paw underlayment to round it off. Also installed were a series of low profile vents from O'Hagin and valley metal to ensure the protection over the most vulnerable areas, the valleys.
At Level 1 Roofing we pride ourselves in providing not only the highest-quality roofing materials, installation, and warranties but also a great experience. Whether you have a small repair, large home roof replacement, or something in between, the team Level 1 Roofing strives to bring you the only best in roofing.