This is Tooltip!
Sacramento Roof Replacement – New Sheathing and Shingles
This is Tooltip!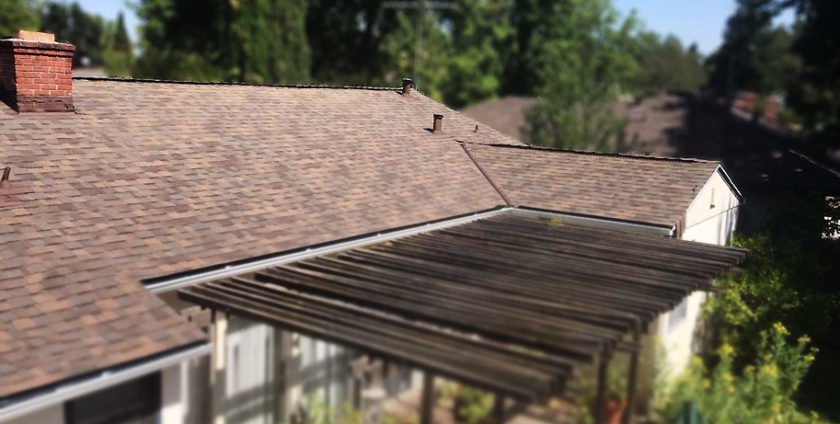 This is Tooltip!
For this 1 story shingle roof home in Sacramento, roof replacement with full tear-off and new sheathing was the right call. As roofing contractors, we see all types of roofs in every condition imaginable. Even a roof with many years of service under its belt can provide adequate protection as long as the roof was installed correctly and is maintained regularly. In this case, the house needed a new roof. Owens Corning Duration shingles were chosen by the homeowner with our firm recommendation. We were glad to hear that on this project we were referred to by another Sacramento area roofing customer. We always appreciate when people are satisfied and even more so when tell their friends and family when they need a local roofer.
After getting the old roof removed and got down to the wood, we installed new plywood sheathing. Level 1 Roofing is dedicated to doing things right. The new sheathing was necessary to adhere to the new building and safety code. We installed white drip edge metal along the eaves in order to have the most protection for the house's fascia and shiplap wood. A few Owens Corning Ventsure inflow vents were installed along the lower sections of the roof to ensure good air intake in the attic. We also installed ventilation along the ridge to have great circulation and keep the roo and accompanying house properly ventilated. On all our roof replacements we like to inform the home or property owner about synthetic underlayment. Click here if you want to see a great comparison of asphalt felt vs synthetic. On top goes the Duration shingles with a limited lifetime warranty.
If you have a roof replacement or other project you would like a FREE estimate on, don't hesitate to give us a call at 916-258-7393 or send us an email at [email protected]