This is Tooltip!
Single-Ply PVC roofing system and siding at the AutoZone in Littlerock, CA
This is Tooltip!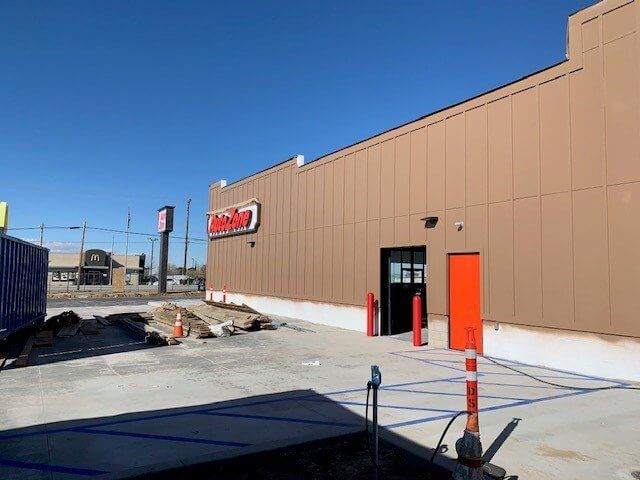 This is Tooltip!
New Construction Single-Ply Membrane Project
This project in Littlerock, CA included both a GAF PVC 50 mil roofing system installed over polyiso along with siding on this new construction build. PVC roofing systems are long lasting performance roofing membranes that have been around for longer than you may think. The first PVC roof membrane was formulated in the late 1960's but didn't start catching on until the 1970's. PVC roofs have been shown to have 30 plus year of durability. Newer formulations have been improved since early days in regards to temperature performance.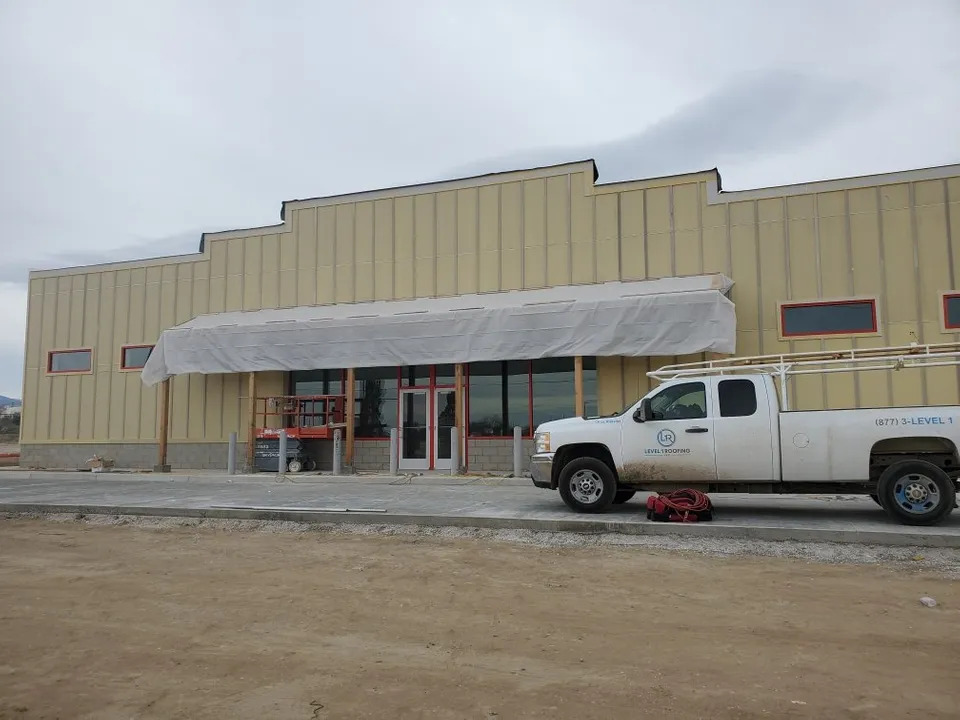 Adding walk-pad to a single ply membrane roof helps prolongs the longevity of the roof, especially in high traffic areas. Constant servicing of HVAC units can wear on the roof but walk-pad helps alleviate that issue.